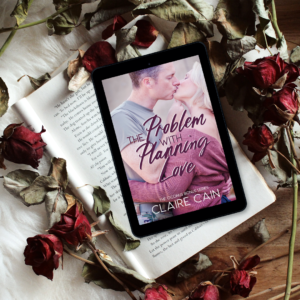 Well, times are crazy, no?
I don't know about you, but I'm struggling with how different holidays are going to look this year. I always find myself thinking of Germany this time of year because Germany does Christmas SO beautifully. But this year, Christmas markets are closed, and so many of the delightful gatherings are cancelled.
So, what to do?
It is no replacement, but may I suggest checking out my new series? The OCONUS Bonus Series is based at the fictional US Army Base in Germany (closely modeled on a real one though—you might recognize it if you've lived in Germany) I have lovingly named Kugelfels.
First, what is OCONUS? It stands for Outside the Continental (or sometimes Contiguous depending on the source you use) United States—basically it just means an overseas assignment. This could mean Europe, Asia, or even Hawaii and Alaska. In this series, I'm focused on life in Germany, inspired by my own timing living and loving life in Germany.
The word Fels in German means rock, but is often the end of a place-name.  The word Kugel means both bullet, and is a special kind of cake, so I felt it was appropriately on brand for a Claire Cain military romance, ha!
Each book features a different couple's love story, life in/around the base in Germany, and a trip to one of my favorite places in Europe. My reader group (find it here!) voted on where they wanted to see the couples go which gave me great input!
The Problem with Planning Love, available now, features Livie and Eric's love story. Eric is a forty-year-old LTC in the Army, a single, divorced dad, and pretty much adorable. Livie is a thirty-something adventure-loving kindergarten teacher. The two travel to Paris during their story, so you get not only plenty of great German food, but also a peek at some of my favorite French delights. It also includes supportive female friendships and of course, guacamole 😉 Like my other books, this series will features sweet heat, mild language, and real world Army details paired with enough fiction to make things fun!
This series will release over the course of 2021—you can look for book 2, Finding Happiness in a Hoax, in February, and it's available for pre-order now!
Check out the Books page for blurbs, links, and more! I hope you'll let me know what you think if you give it a read!
Bis Später!