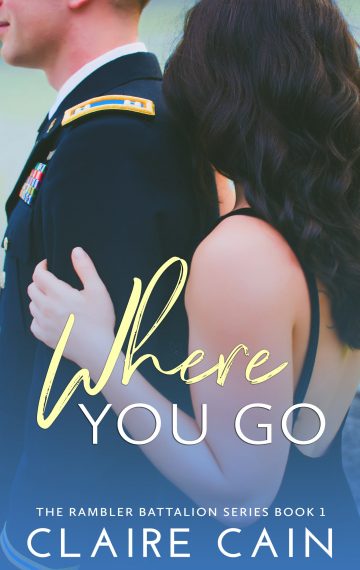 Rambler Battalion
Available in:

Ebook, Print, and Audiobook.
Read It Now!
Where You Go: The Rambler Battalion Series, Book 1
Captain Luke Waterford + Alex Moore
When my unrequited first love, Luke Waterford, returned home from deployment, he was even more gorgeous than the last time I saw him years ago.
Then when he offered to help me move into my new place, I had to say yes. Then I said yes again when he asked if I'd be his date to a military ball.
It's like something out of a fantasy. Standing here in a fancy gown with Luke staring at me like he's been waiting his whole life to hold me like this. And when he asks me to consider a life with him, I'm sure I must be dreaming.
But then it hits me that to do that—to make my dreams come true with Luke—I'd have to give up everything I've worked so hard for. I knew it took sacrifice to be a soldier, but how much would I have to give up in order to be with one?
***
Where You Go is book one in the Rambler Battalion Series. It includes sweet heat, mild language, and all the feelings in a single-POV narrative.