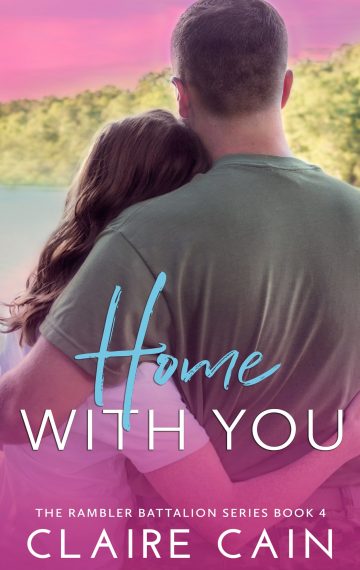 Rambler Battalion
Available in:

Paperback, E-book
Read It Now!
Home With You: The Rambler Battalion Series, Book 4
Major Reese Flint + Erin Kelly
I haven't seen Major Reese Flint in ten years—not since I was sixteen. He was the oldest son of the illustrious Flint family, and I was nothing more than a kid to him. 
But now? Reese is back, and I'm all grown up. And this salt-and-pepper soldier is gorgeous. And strong. And commanding.
Unfortunately for me, he's also super grumpy. When his mother asks me to help him recover from an injury, he's clearly displeased.
I get it. Reese can't be bothered with my excellent baking skills or my sunny disposition, and that's fine. I was hired to nurse him back to health, not befriend him.
But our forced proximity seems to be wearing him down, and there's yearning in his eyes when he looks at me. Will he let himself want me? And if he does, will our relationship be strong enough to survive what happens next?
***
Home With You is book four in the Rambler Battalion Series. It includes sweet heat, mild language, and all the feelings in a dual-POV narrative.