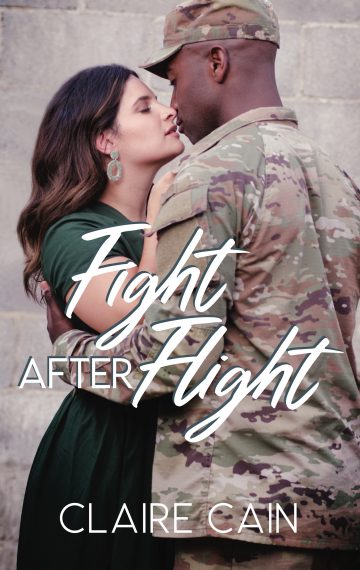 Soldiers Overseas
Available in:

Paperback, E-book
Read It Now!
Fight After Flight: Soldiers Overseas Romance, Book 3
Captain Thatcher Wild + Bec Jones
Grief tore them apart. Love brought them back. Together, they'll fight for a second chance.
Bec Jones has finally learned to face her problems. Or so she thought. When she comes face to face with Captain Thatcher Wild on an Army base in middle-of-nowhere Germany nearly three years after she ran from him, she's not so sure. But when confronted by her past decisions, Bec's heart longs for a second chance, even as her mind begs her to steer clear of the risk Thatcher presents.
Thatcher Wild has loved Bec since he's known her, but the wounds she left cut him deep. Though he's denied it for years, they haven't healed. He wants to be with her, especially since fate has brought them back together, but he knows what happens when she runs and he can't be sure she won't do it again.
While Thatcher struggles with lingering resentment and the fear that Bec can't love him the way he needs, Bec is haunted by her loss, and dreads experiencing anything like it again. They'll both have to decide whether love is worth the risk.