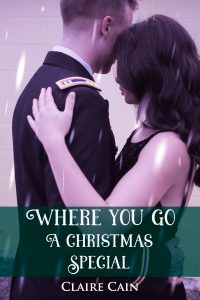 One thing some authors do really well is give out little freebies—sneak peaks, short stories, extra scenes, etc. This is something I love getting from the authors I love and follow.
So for about a year, I've wanted to think up some bonus material to share, and the more I thought about it, the more obvious it was—I love Christmas, I love Luke and Alex, and many of you do too. The combo just made sense.
And now, we have Where You Go — A Christmas Special. The title hearkens to the British TV show tradition of Christmas Specials for their shows. I love that they're always an event, and I hope this little short story feels like an event for you, too!
Find the short story Here.
You can choose your format, or simply go with a PDF if you typically opt for paper books.
Please let me know what you think! If people enjoy this, I'm certainly willing to do more shorts. I had a great time revisiting Luke and Alex and I hope you do too!
Merry December to you,
CC