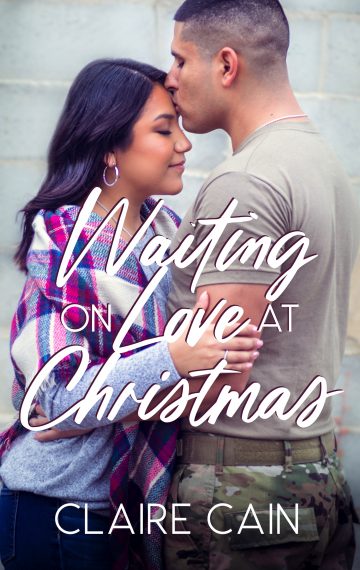 Soldiers Overseas
Available in:

Paperback, E-book
Read It Now!
Waiting On Love at Christmas: Soldiers Overseas Romance Novella
Sergeant David Reyes + Nina Montez
She's about to give up on love, but he won't give up on her.
Nina Montez has been waiting for love. And waiting. And waiting. But she's done with failed matches on dating apps. When her gorgeous neighbor finds out she hasn't been to any German Christmas markets, he offers to give her a tour of them. It's a great chance to soak up the special German Christmastime traditions, and get to know David. The only problem? She has rules about love and they make David off-limits, and bending the rules is not an option, no matter how tempting.
David Reyes has liked Nina since the day they met, and finally has a good excuse to spend time with her. The fact that he hates the Christmas market doesn't deter him, nor does her line in the sand placing him firmly in the friend zone. He can be patient. And as they browse the holiday fare and sip mulled wine in the chilly winter weather, their friendship grows right along with his feelings. His last chance to break through to her? Arrange to be her holi-date to the Army post's Mistletoe ball.
Will his patience pay off, or has Nina become so focused on the rules she's made that she can't see what they could have together?