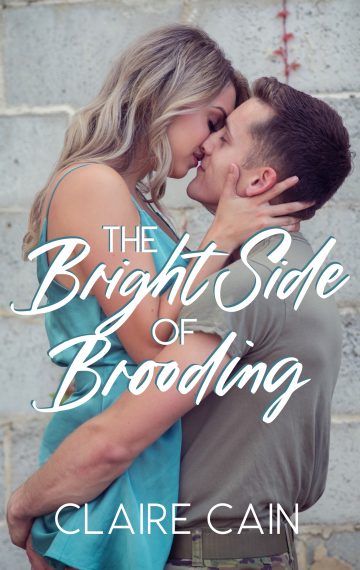 Soldiers Overseas
Available in:

Paperback, E-book
Read It Now!
The Bright Side of Brooding: Soldiers Overseas Romance, Book 4
Sergeant Nick Masters + Summer Applegate
Summer Applegate is a nurse by trade, cook by passion, and serial volunteer to keep life interesting. When Sergeant Nicholas Masters refuses her help, her cheerful determination drives her to persist, even if Nick is just as gruff and stoic as she'd heard. She may be the sunshine to his storm cloud but she's every bit as stubborn as he is and won't go down without a fight.
Nick Masters doesn't have anyone left, and he hasn't dared want anyone either—he'd likely lose them like he'd lost everyone else. When he opts out of receiving meals during his recovery, he assumes that's the end of the story, but refusing Summer Applegate means it's only just begun. 
Soon Summer's feeding him constantly, but it's more than food—she's looking beyond the physical, getting to know him in ways he never thought anyone would, and it just might bring him to his knees.