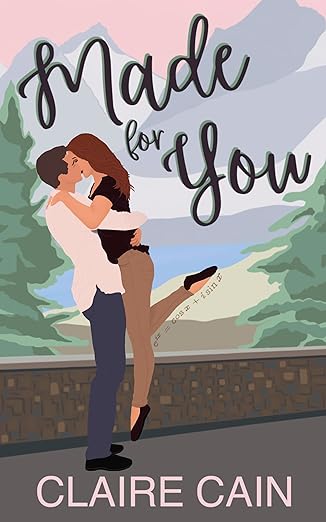 Veterans of Silver Ridge
Available in:

Paperback, E-book
Read it now!
Made for You: Veterans of Silver Ridge, Book 1
Bruce Camden + Veronica "Nikki" Hastings
My Gram is the only family I have left, so when she asked for my help, I came running. Besides, a fresh start in her small town after blowing up my entire life seemed like the logical solution instead of wallowing in jobless misery for the rest of measurable time.
But then Gram's next-door neighbor turns out to be the most gorgeous man I've ever seen, and my calculations show I just made a huge mistake. Being captivated by Bruce Camden is not part of my plan—even if he is a retired special ops soldier with a penchant for shirtless wood-chopping.
Thankfully, Bruce finds a way to draw a line we can't cross. Working for his private security company may be the answer to one of my problems, and it means we have a legitimate reason to keep our distance despite the blazing chemistry between us.
But seeing how seriously he takes his role as his younger sister's guardian only heightens the pull he has on me, and before I know it, I'm doomed. There's no mathematical proof to solve and find x for what comes next.
The man is chopping down my walls left and right, but when disaster strikes in a big way, where will we be when the dust settles?