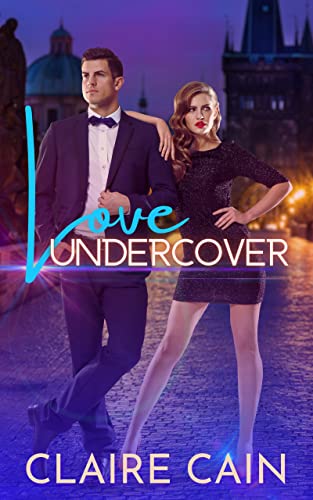 Available in:

Paperback, E-book
Read it now!
Love Undercover:
Brian "Bri" Williamson + Edwina "Eddie" James
As a female operative, I've crossed paths with terrible men, honorable men, and everything in between. But when I walked into that hotel in Prague, I was shocked to come face to face with a blast from my past.
Brian "Bri" Williamson is an international heart throb, and has always been gorgeous and alluring. But now he's put himself at the center of a mission to take down a major terrorist, and he's in way over his head.
But that makes two of us, thanks to his request to work with me specifically. I don't normally do ops like these, but one word from him and suddenly I'm playing fake girlfriend to the world's sexiest man.
A sexy man who also happens to be gentle and generous and perhaps more of a danger to me than the danger we're facing with the enemy. Because if we finally go there, and it fails… my whole team is going down with us, and I can't let that happen.
I don't care that this famous singer handles the pressure better than some seasoned operatives, or how well he holds his own while we navigate our ruse in the face of a madman. All I care about is accomplishing this mission without losing anyone, and if that means resisting Brian, that's what I'll do.
But when this mission is over, and I'm faced with never seeing him again… will I feel relieved by avoiding a potential disaster, or haunted by what could've been?