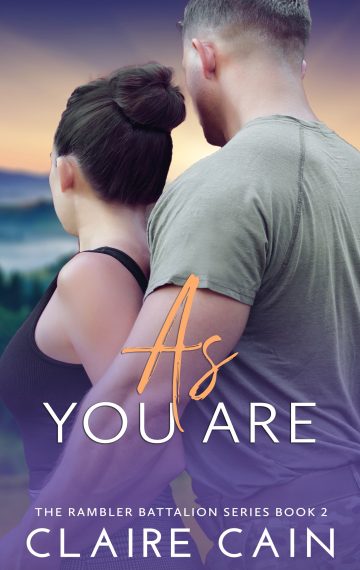 Rambler Battalion
Available in:

Paperback, E-book
Read It Now!
As You Are: The Rambler Battalion Series, Book 2
Sergeant First Class Jake Harrison + Ellie Kent
BLURB: After the start we had, I never expected to fall for someone like Sergeant First Class Jake Harrison. He knocks me off balance. He forces me to be honest with myself in that gruff, stingy-with-words way of his. And I know things about him that he hasn't shared with anyone else.
Despite the fact that he says he doesn't date, suddenly Jake seems to want me just as much as I want him. His grumpy demeanor is softening, and his intensity paired with this new tender side of him makes me weak in the knees.
You'd think this would be the perfect scenario, but the timing is all wrong. My entire life is falling apart, and I can't risk adding him to the mix. Jake says he's all in, but can I let myself have him?
***
As You Are is book two in the Rambler Battalion Series. It includes sweet heat, mild language, and all the feelings in a single-POV narrative.