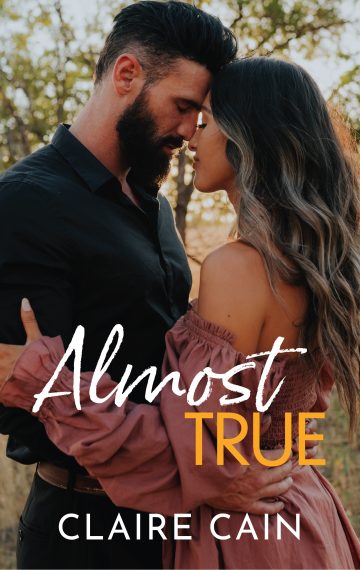 Back to Silver Ridge
Available in:

Paperback, E-book
Read It Now!
Almost True: Back to Silver Ridge, Book 5
Aidan Wallace + Madeline Reynolds
A chance encounter with Madeline Reynolds left me longing for a person I hardly knew. In fact, I didn't even know her last name or who she was. Call me an idiot, but I had no idea she was a big deal CEO or record-breaking businesswoman. Maybe that came from living the widowed single-dad life and working myself into the ground.
She'd hooked my ruined heart, and even when I find out who she is and know she's out of my league, I can't help wanting her.
I can't help doing anything she asks me, even if it makes me a fool. I take the job landscaping her vacation home even though it'll put me in her path constantly when I know I should stay away.
I can't help hoping that when she leaves—and make no mistake, she will—that she'll at least remember me. I know I'll never forget her.