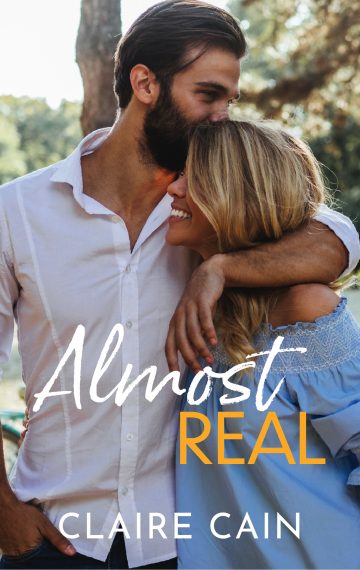 Back to Silver Ridge
Available in:

Paperback, E-book
Read it now!
Almost Real: Back to Silver Ridge Series, Book 2
Warrick Saint + Sadie Miller
When a small town baker and a former NFL star pair up to fake date, all their pretend feelings become Almost Real.
When my old high school crush—and the town's reclusive baker—asks me to help her make friends, I say yes without a second thought. Sadie's had her head in a ball of dough for as long as I can remember, but as an ex-NFL star, I collect friends like pennies.
Keeping things platonic will be no sweat, despite how deep my feelings for her run. But then she asks me to help her get more than friends. She also wants to date—and she wants to practice with me.
Against my better judgment, I'm in. I can't say no to this woman. But when playing pretend starts to feel a little too real, I start to think agreeing to be Sadie's fake boyfriend might be the most dangerous game I've ever played.