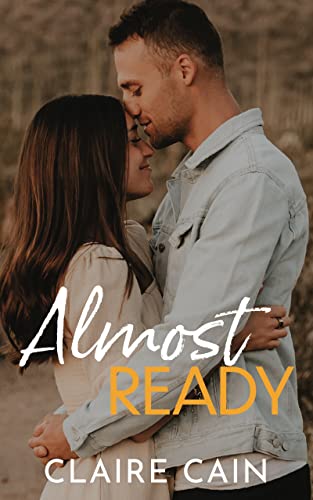 Back to Silver Ridge
Available in:

Paperback, E-book
Pre-Order Now!
Almost Ready: Back to Silver Ridge, Book 6
John Wallace + Dahlia Price
When a wounded florist and a reluctantly helpful brewery owner fake an engagement, they're Almost Ready.
Between managing my flower shop and preparing for wedding season, I don't have time for a relationship. Not that I'd want one after the terrifying failure that was my last attempt drove me to start a new life in this small town.
But when that past saunters into my happy place, this little corner of the world I've carved out for myself to find peace, and pushes me to get back together with him, I don't freeze. I act.
I pull John Wallace off the street and call him my fiancé despite never exchanging anything other than barbs and irritated words with the man. And before I know it, John and I are playing at an engagement, not just for my out-of-town ex, but for the entire small town where we live, including his adorable parents.
Despite the fact that he drives me insane with his nice guy, friends with everyone vibe, he is stupidly handsome and might as well be wearing a sign that says, "Danger to Dahlia." I'm not about to fall for this man and he's made it clear he has no interest in me… until the lines blur a little too much and I'm not sure we're faking anything anymore.
Just a look from him can set me on fire, and incredibly, I mean that in the best way. Everything he's done for me suggests maybe there's something good between us. But in the midst of lying to my family and everyone I know thanks to the mistakes in my past, I can't think about a future with anyone… can I?