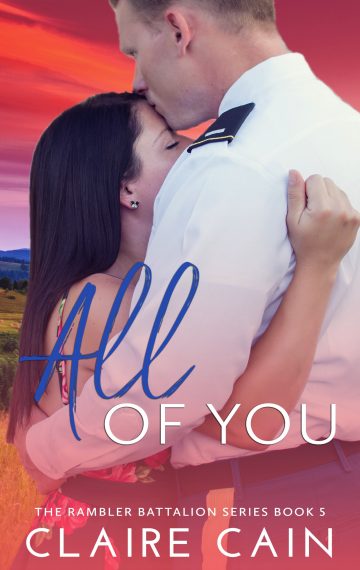 Rambler Battalion
Available in:

Paperback, E-book
Read It Now!
All of You: The Rambler Battalion, Book 5
Lieutenant Ben Holder + Whit Grantham
Country music superstar Whit Grantham has a reputation problem. If she needs to tell the world she's in love with me—you know, a golden boy Army lieutenant, packed with honor and all that good stuff—I'm happy to help.
After all, there's a lot in it for me. I get to hit the streets of Nashville in style, on the arm of the most beautiful woman in the world. It sounds like the kind of vacation from my real life that I desperately need.
But after our sham of a relationship turns totally real, I'm gutted when I learn what Whit's been hiding. She knows things about me I've tried to bury, and now it's all out in the open.
She tries to fix things—fix us—but I'm afraid it's too late. I've got nothing to offer her, and now she knows it.
I don't know where we go from here, but this trip into her world has turned me into a walking country music song. The only question is, how will it end?
***
All of You is book five in the Rambler Battalion Series. It includes sweet heat, mild language, and all the feelings in a dual-POV narrative.